The HoloLens headset from Microsoft is too cumbersome and expensive, and the Magic Leap, although finally appearing in public, still does not fight with countless competitors because of their absence, although the very idea of ​​augmented reality is predicted by a great future in completely different spheres. To try their hand at creating the AR-device, the Chinese company Rokid also decided to release a very fashionable prototype of the gadget, which is already not ashamed to go out.
Reynold Wu, the head of the development department, noted that Google's early attempts to enter the AR-devices market failed because the glasses were ahead of time, but the technologies failed. Now, batteries and other components of electronic devices have become much smaller, so making a headset of augmented reality is now much easier than ten years ago. And the consumer no longer needs to explain what this most "augmented reality" is – he knows it – what only the recent boom of Pokemon Go and other joys of life in augmented reality are worth.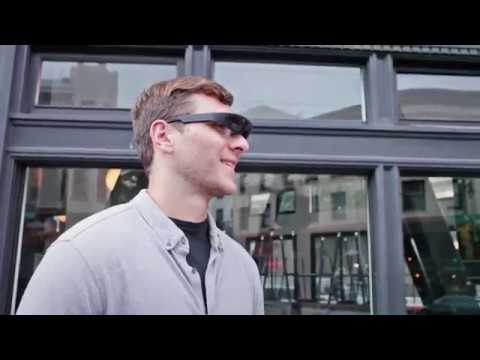 Points can be controlled with gestures and voice commands, but they also have a touch surface, so they recognize and touch. Between the lenses of the glasses is a camera, and the glasses themselves are OLED displays, which will display various information. Work glasses will be running a special version of Android, which is excellent "sharpened" for the gadget and makes management intuitive and simple, so you can easily use the glasses when walking or driving.
"We make glasses that will improve your life, and not replace it with a virtual one," the developers say.
The interface of the glasses will be unobtrusive and pleasing to the eye – it is assumed that pop-up notifications should not interfere with the owner, while complementing his visual picture of the world with new information.