TechInsights experts dismantled the Lenovo laptop, which uses the Intel Cannon Lake processor, manufactured according to the standards of 10-nanometer process, and then studied the chip itself and captured it in photos. Note that Intel itself is not in a hurry to share detailed information about the new 10-nanometer processors.
The processor has a two-chip layout and is placed on a 45×22 mm substrate. One of the chips is the CPU itself, which has an area of ​​71 mm2. A more compact set of system logic has an area of ​​47 mm2. Note that the processor of the Broadwell-U family, which is manufactured according to the standards of the 14-nanometer process, has a CPU area of ​​82 mm2. On the one hand, it may seem that the transition to a more subtle production process did not lead to the expected significant reduction in chip size. However, it should be noted that the new Cannon Lake processor is a more complex solution. It supports the AVX512 instruction set, and also contains an integrated graphics solution that includes 40 compute units versus 24 for Broadwell-U. Thus, the new more compact chip contains more components and transistors than before. However, it should be noted that in this particular case, the graphics core was disabled due to the too low production of suitable chips and the availability of a discrete AMD video card.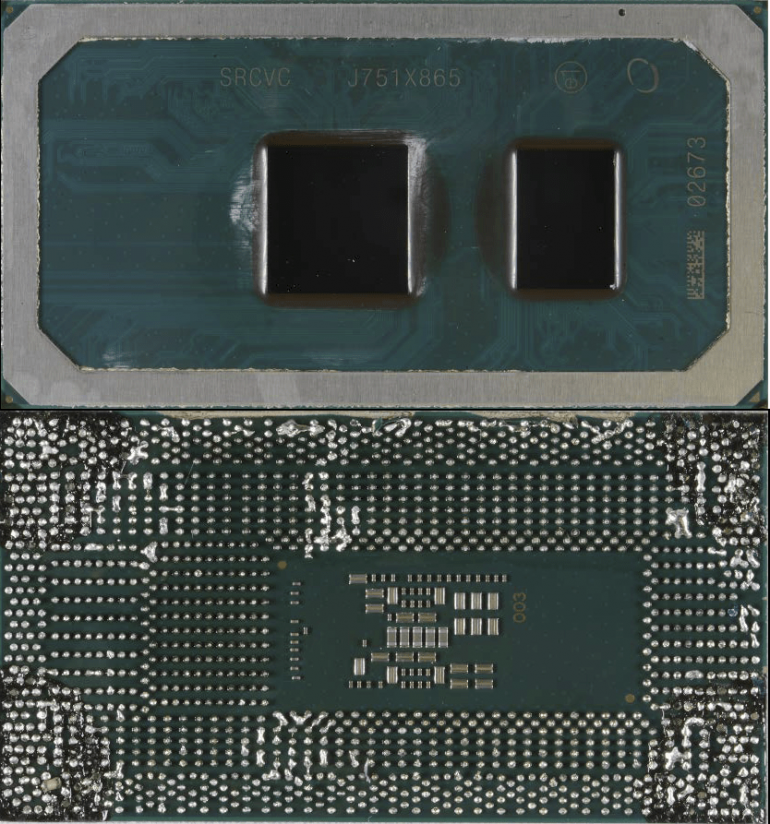 Let's add, in spite of the formal announcement of Cannon Lake processors manufactured according to the 10- process and even the appearance on the market of products based on them, so far, Intel ships such chips to OEM partners only in a limited number. The launch of their mass production is expected only in early 2019.
Source: wccftech