Lately, we've heard a lot of controversial rumors about the launch of new NVIDIA gaming graphics cards. And it is still not known when the new adapters of the GeForce GTX series (in late August or early September) will accurately represent the "green ones" and when they appear on sale. And what about AMD and when to wait for a new generation of consumer video cards from this manufacturer? The answer to this question allows you to get the document appeared in the network with ASRock plans for the release of new models of video cards. And he will hardly please the supporters of the "red camp."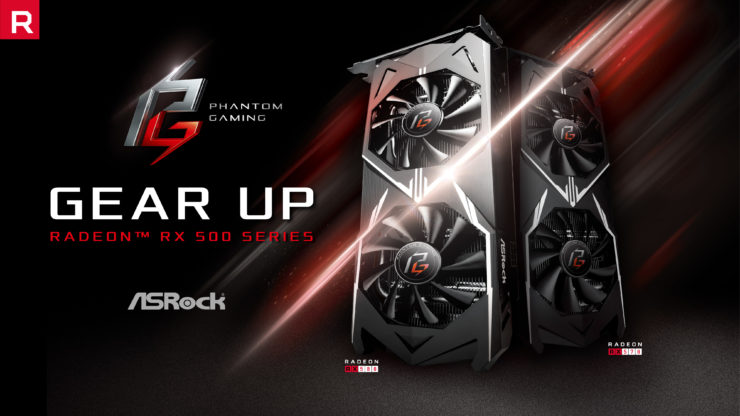 But, let's start with a more pleasant one. In the foreseeable future, the assortment of the Taiwanese manufacturer, which began to produce video cards only a few months ago, will supplement the models of Phantom Gaming X Radeon RX 580/570 cards with the MK2 prefix, distinguished by factory overclocking and advanced CO.
In addition, judging by this roadmap, ASRock is not going to "betray" AMD and dilute its assortment with competing adapters of the GeForce GTX series.
A more disturbing sign is the absence in this road map of the successors of the current Radeon RX 500 or Radeon RX Vega models. Probably, the release of new video cards AMD Radeon RX can not wait until February / March next year. And this means that NVIDIA will riot rule in the upper segment for at least six months. However, manufacturers usually share only plans for the release of models of video cards of the current generation, and plans for the release of models of the next generation are kept in the strictest secrecy in the framework of the non-disclosure agreement (NDA). In other words, AIB-partners have no right to announce new video cards before the AMD / NVIDIA itself.
AMD itself previously showed the 7-nm Radeon Vega Instinct accelerator for supercomputer computing and artificial intelligence in the recent Computex exhibition, and also promised gaming video cards with 7 -new video chips. But the "7-nm chips" include graphics processors on AMD Navi architecture, which are expected at best in 2019, and even then only in the middle segment of consumer video cards. And so far there have been no hints of releasing new Radeon video cards this year, not counting a single hearing about the 12-nm GPU Polaris 30 for the new Radeon RX 680 and RX 670, which may offer a slight increase in frequencies.
Source: Videocardz and XFastest