A few new facts became known about the upcoming AMD Ryzen Threadripper 2990X processor. Note that this chip is manufactured according to the norms of the 12-nanometer technological process based on the Zen + architecture. It contains 32 computational cores and supports the ability to process 64 instruction flows simultaneously.
First, the AMD Ryzen Threadripper 2990X processor was lit in the 3DMark test. Its base frequency is fixed at 3.0 GHz, and the frequency in the increased mode is 3.8 GHz. In addition, thanks to the support of XFR 2.0 technology, the chip can automatically increase the frequency and above this value if the cooling system used efficiently removes the heat produced and the processor temperature is within an acceptable range.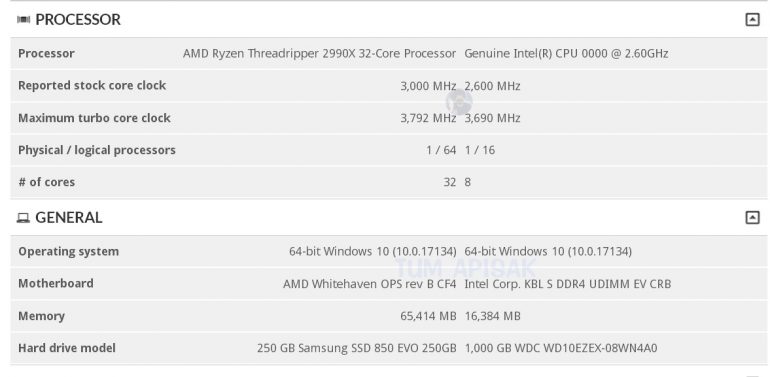 Second, the processor AMD Ryzen Threadripper 2990X became available for ordering on one of the German sites. The price of a 32-core chip is set at € 1509 (about $ 1,750), which is almost double the cost of the previous flagship chip AMD Threadripper 1950X (€ 777 or $ 999).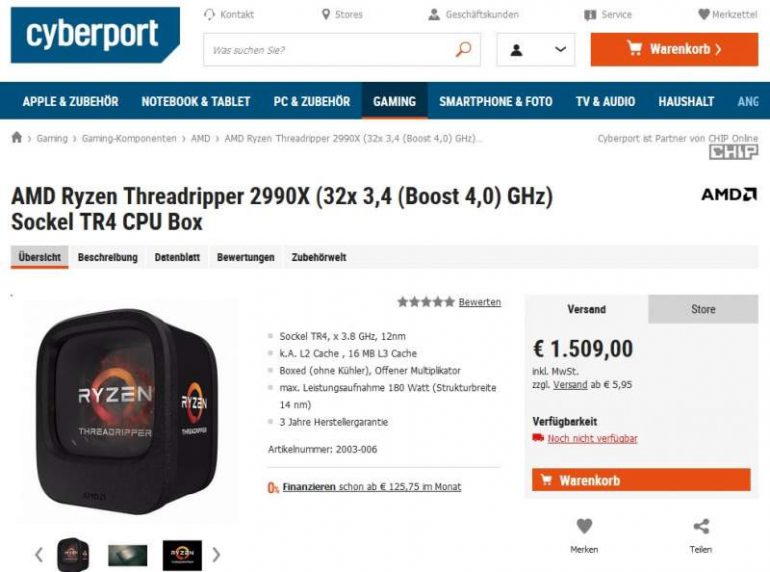 AMD Ryzen Threadripper official presentation 2990X is expected in the third quarter of 2018.
Source: techpowerup 1, 2