In an effort to stimulate sales of its own products, AMD came up with a new initiative that involves the release of special kits for assembling a gaming PC called AMD Combat Crate. In addition to the AMD Ryzen processor, each such kit will include a suitable motherboard and a Radeon RX graphics card.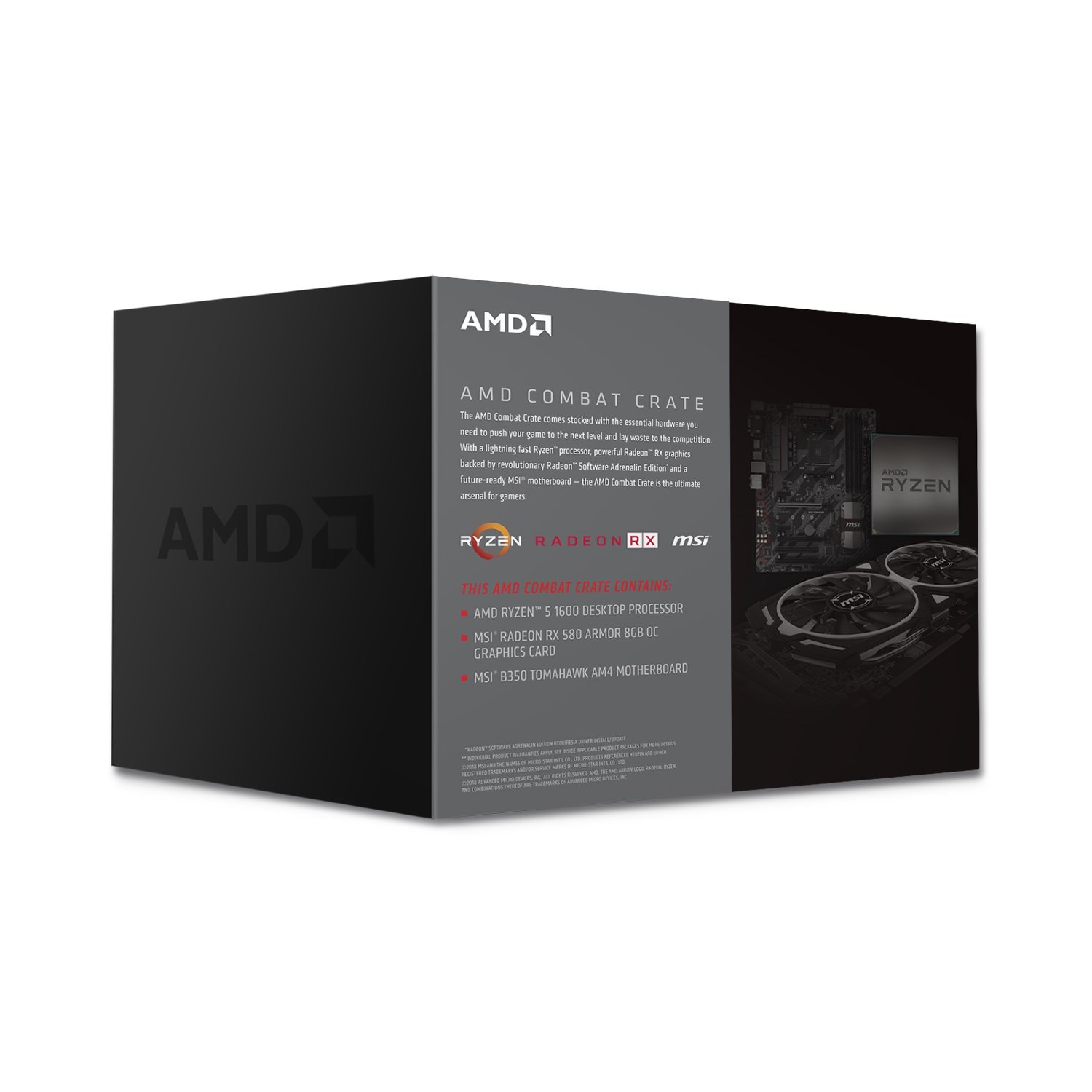 To date, there are two such AMD Combat Crate kits, with both MSI B350 Tomahawk motherboard and MSI Radeon RX 580 Armor OC 8 GB of memory. As for the processors, AMD Ryzen 5 1600 or Ryzen 7 1700 models are offered.
So far, it looks as if AMD wants to quickly sell off the remains of Ryzen processors of the first generation. By the way, this week the chip maker, freeing the way to new Ryzen chips of the 2nd generation, removed six Ryzen models of the first generation from the assortment. However, it is possible that in the future buyers will be offered and sets with actual chips. But for the time being nothing is known about this.
Official prices are also not available yet, but the data from the site of the foreign store CompSource indicate that depending on the processor model for the set, they will ask $ 670 and $ 790, respectively. At the same time, on the Amazon website, the price of the kit from the AMD Ryzen 5 1600 CPU is indicated at $ 600.
Source: Videocardz