The site WCCFTech has information that Intel is preparing to release the Z390 chipset, and with it – new desktop processors, including the eight-core Intel Core i9-9900K.
According to early rumors, Intel planned to rename the existing Z370 chipset to the Z390 due to the loading of the 14-nanometer production. As a result, instead of the 14-nanometer Z390, the chip maker will actually release the 22-nanometer Z370 only in the "new wrapper". Nevertheless, the forthcoming set of logic should receive support for wireless interfaces Wi-Fi 802.11ac and Bluetooth 5.0, as well as up to six USB 3.1 Gen 2 ports.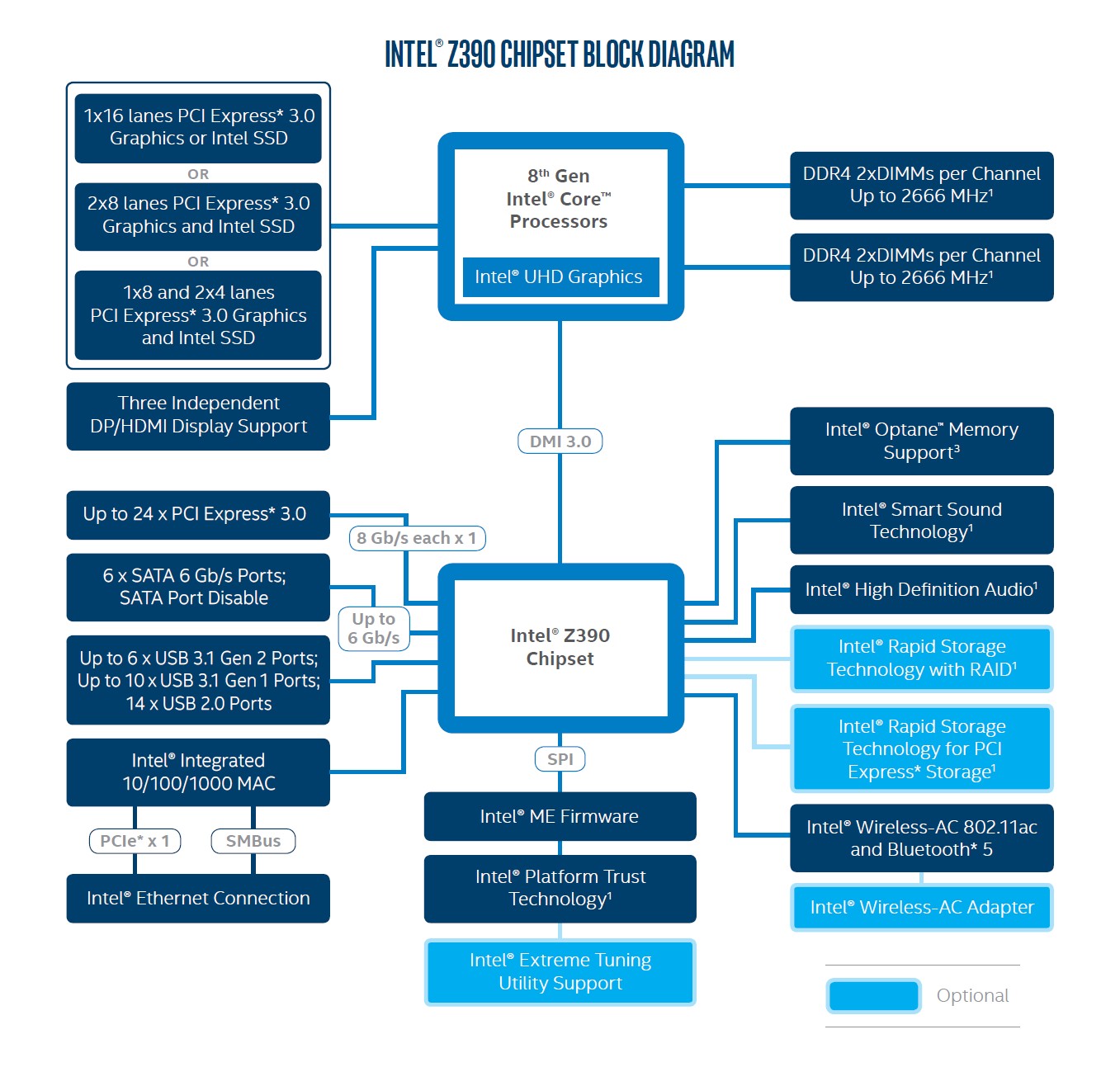 Judging by what is reported on WCCFTech, for now Only three new models of the 9000 series processors are known: Core i9-9900K (8 cores / 16 streams), Core i7-9700K (6 cores / 12 streams), Core i5-9600K (6 cores / 6 threads).
It is assumed that the Core i9-9900K will compete with the AMD Ryzen 7 chips. But as for Core i3, there is no information yet. This does not mean that the company decided to give it up. 4-core processor is very important in terms of mass, because the demand for it is still quite high. It is likely that Intel postponed its release to a later date.
Source: wccftech