AMD Ryzen Threadripper second generation processors will be available soon. The previous leaks revealed all the parameters and prices of the forthcoming AMD HEDT processors of the new generation, and the fresh one allows you to familiarize yourself with the first tests of the 32-nuclear flagship of the Ryzen Threadripper 2990WX family. Interestingly, the corresponding leak occurred due to the fault of the official French site AMD. Whether it was random or intentional is another matter, but we are interested in the results.
So, in this case, the Cinebench R15 application was used as a test. In this test, the Ryzen Threadripper 2990WX showed a result of 5100 points. That is, it turned out to be one and a half times more productive (53%) direct competitor – 18-core Intel Core i9-7980XE. The result of the latter was 3335 points. Unfortunately, the authors of the tests give an arithmetic mean value without separately indicating the results in single-threaded and multithreaded loads.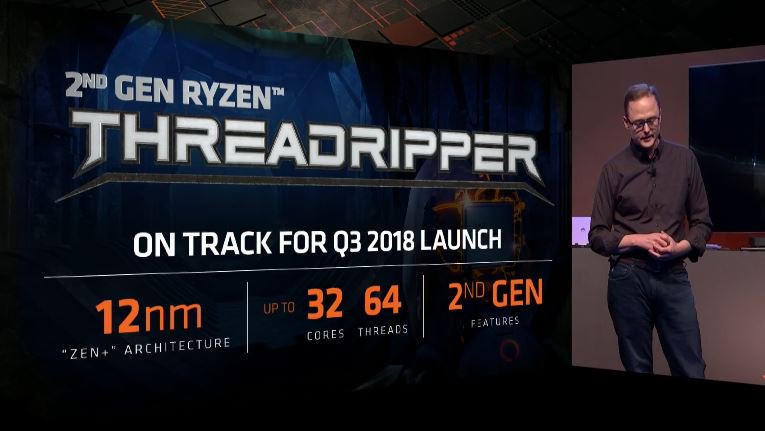 And yes, there is a much larger number of cores on the AMD processor side, but is there a difference to the end user, advantage at equal cost? Moreover, the Core i9-7980XE now costs about $ 2,000, while the cost of the Threadripper 2990WX is expected to be $ 1,800. That is, AMD solution with significantly higher performance will be even cheaper by $ 200. However, as is known, for the fourth quarter Intel plans to update the line of HEDT processors, which is likely to pass with a simultaneous decrease in prices for old models.
Finally, a table with the characteristics of four new AMD Ryzen Threadripper chips of the first wave:
Processor
Number of cores / threads
Frequency, GHz
TDP, W
Expected price, USD
Threadripper 2990WX
32/64
3.0-4 , 2
250
1800
Threadripper 2970WX
24/48
3.0-4.2
250
1300
Threadripper 2950X
16/32
3.5-4.4
180
900
Threadripper 2920X [19659007] 12/24
3,5-4,3
180
650
Source: wccftech