A few days ago, even before the sales of 12-nm AMD Ryzen 2000 series processors from the Pinnacle Ridge generation, enthusiasts managed to overclock the CPU Ryzen 7 2700X and Ryzen 5 2600X over 5880 MHz. Then we said that with the start of sales definitely worth waiting for new records. And now they started to appear.
German overclocker and engineer Roman Hartung, better known under the pseudonym Der8auer, set a new world record for overclocking AMD Ryzen processors. He managed to overclock the Ryzen 7 2700X processor to a frequency of 6 GHz, to be exact – to the frequency of 6009.34 MHz. And this bar was possible to take with all eight active processor cores and enabled Simultaneous Multi-Threading (SMT) technology. The above frequency was obtained by multiplying the base frequency by a factor of x59.75.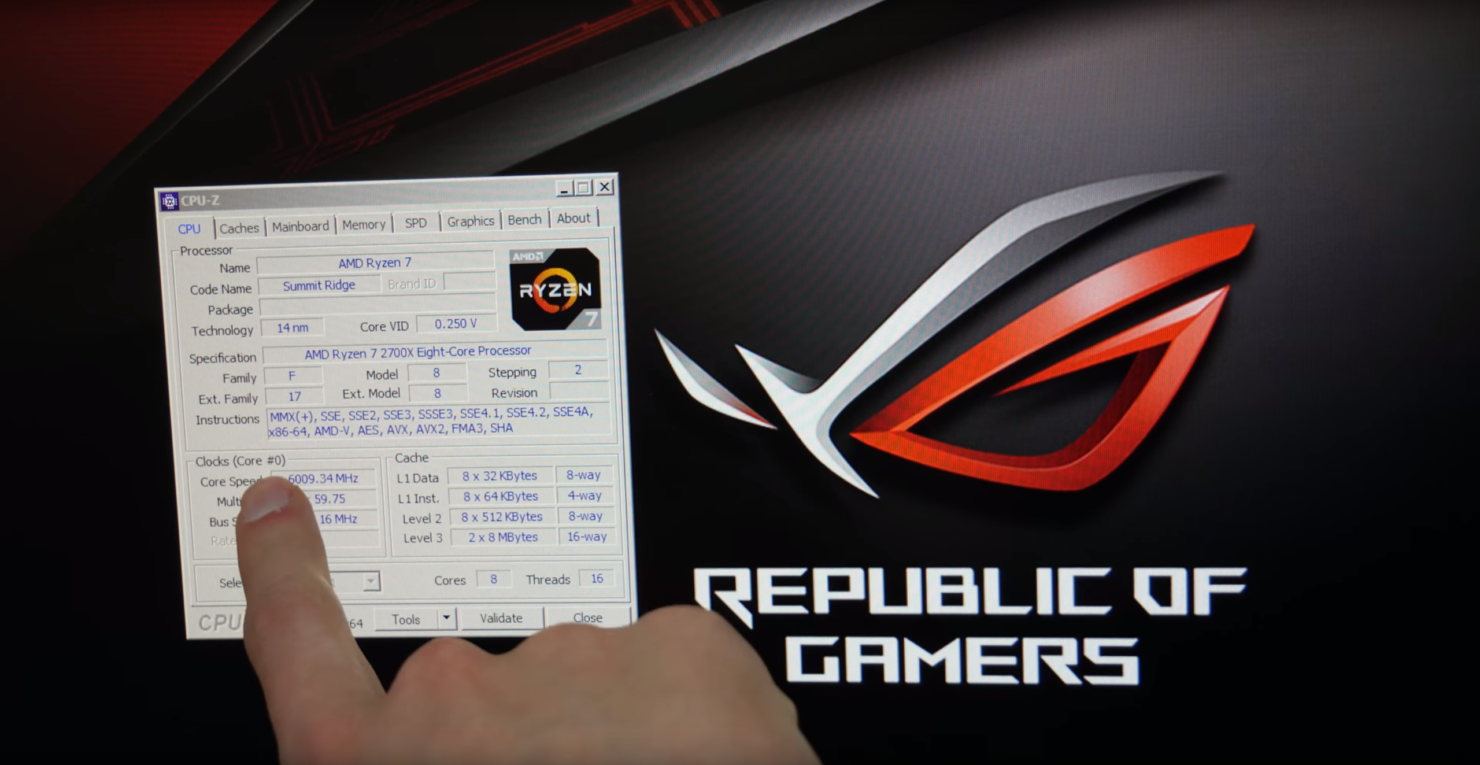 The processor, cooled by liquid nitrogen, operated at a supply voltage of 1.85 V. It was installed in the ASUS Crosshair VII Hero based on the ASUS Crosshair VII Hero top set of logic AMD X470. Due to extreme cooling, it was possible to lower the CPU temperature to a mark of 190 degrees.
At this frequency, it seems that no tests could be carried out. But the same processor, overclocked to 5675 MHz, was driven through the benchmarks Cinebench R15 and Geekbench 3, which it went through very well.
In particular, in the first test the result was 2627 points, in the second – 6750 points in single-threaded mode and 50804 points in multithreaded. For comparison, the eight-core Intel Core i7-7820X, overclocked to 6115 MHz, in Geekbench 3 scored 6475 and 50725 points respectively.
Similar advances in overclocking with the use of extreme cooling systems are more academic than practical. But still it's interesting, how long will a new record last?
Source: WCCF Tech and HWBot