Following the AMD Ryzen 3 2300X tests, the first results of overclocking this budget quad-core (and extreme one) and his colleague Ryzen 5 2500X. The mentioned processors have not yet gone on sale (but are about to arrive), but the journalists of the Chinese edition of XFastest managed to get one copy for the tests.
Recall, the above models belong to the family of 12-nanometer Pinnacle Ridge (Zen +) chips and compatible with motherboards with AM4 connector.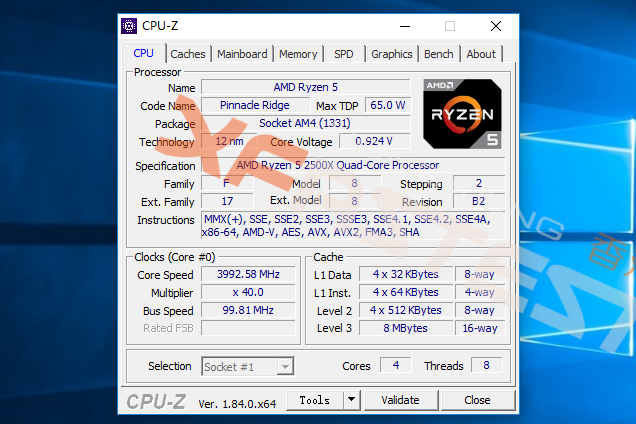 So, Ryzen 5 2500X (4 cores / 4 streams, 3.6 / 4 GHz, 16 MB L3 cache) was able to "crack" up to 4.3 GHz with the technology of Extended Frequency Range (XFR) . For cooling, in this case there was a FZO with a 240-mm radiator.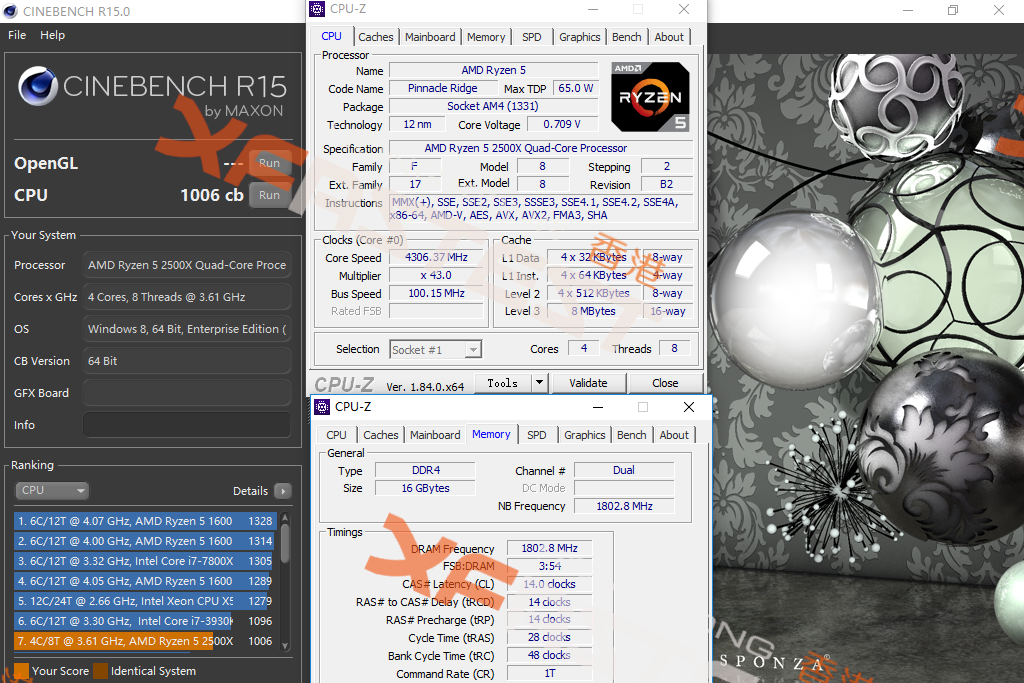 In this mode, with all active cores and enabled Simultaneous Multi-threading (SMT) technology, Cinebench R15 produced a result of 1006 points in multithreaded mode . The motherboard on the AMD X470 chipset and 16GB of DDR4-3600 RAM was included in the test system.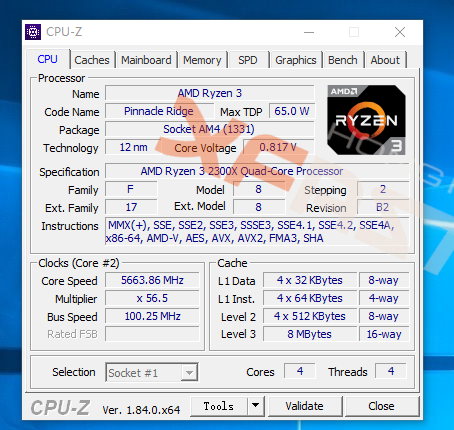 The Ryzen 3 2300X (4 cores / 4 streams, 3.5 / 4 GHz, 8 MB cache L3), which will act as an alternative to the APU Ryzen 3 2200G for those who do not need an integrated GPU. In this case, the potential of the novelty was evaluated under conditions of extreme acceleration using liquid nitrogen.
The enthusiasts managed to raise the Ryzen 3 2300X frequency to 5663 MHz at 1.83 V voltage. The above frequency was obtained by multiplying the base value of 100.25 MHz by a factor of x56.5. During the tests, the frequency was reduced to 5.585 GHz. The result was 233 and 895 points in the single-threaded and multi-threaded Cinebench R15 test, as well as 642 and 2553 points in the built-in CPU-Z utility test.
AMD Ryzen 3 2300X and Ryzen 5 2500X processors will go on sale together with motherboards for based on the B450 logic set and should interest users with a limited budget.
Source: wccftech