Even before the official announcement on the site of one of the retail networks, there appeared information about the technical characteristics and prices of solid-state drives Intel 760p and 660p. These devices are made in the M.2 form factor.
The Intel 760p SSD is manufactured using NLC flash chips TLC (triple-level-cell) based on Intel 3D NAND technology. The device is capable of reaching a maximum data reading speed of up to 3200 MB / s and a maximum write speed of up to 1600 MB / s. The number of I / O operations per second for random read operations is stated at 350K, and for random write operations 280K. The drive is available in the form of models with a capacity of 128 GB, 256 GB, 512 GB, 1 TB and 2 TB, The prices for them are $ 96, $ 120, $ 240, $ 448 and $ 893, respectively.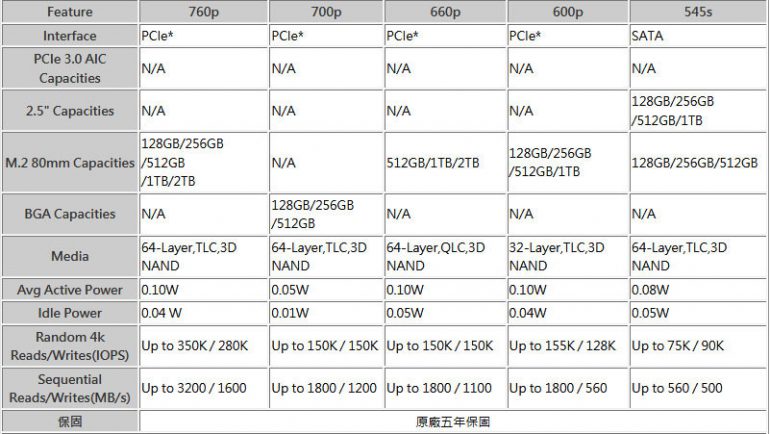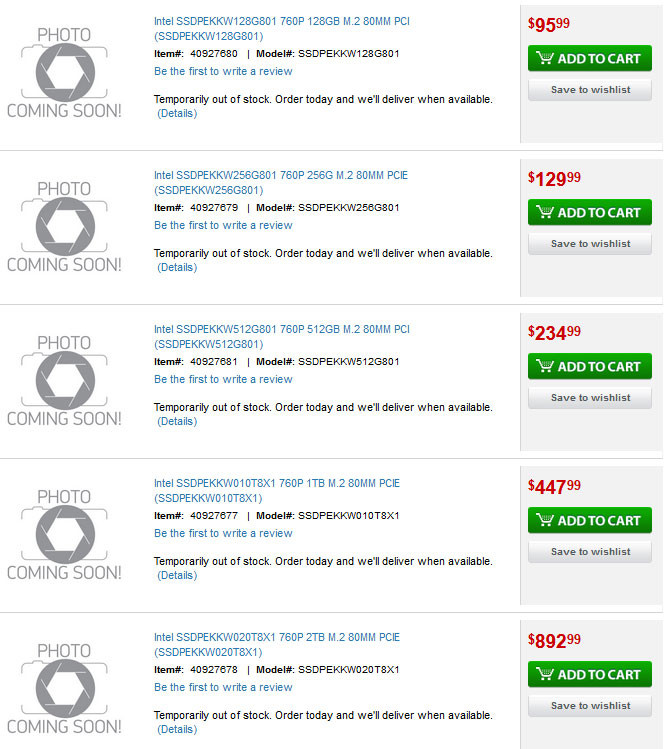 The Intel 660p version is a more affordable solution. In this case, the flash memory QLC (quad-level-cell) NAND based on the same technology Intel 3D NAND. The speed indicators were significantly lower than those of the 760p version. The maximum read speed is 1800 MB / s, the maximum write speed is 1200 MB / s. The number of random I / O operations per second is 150,000 for both read and write operations. The market will receive models with capacity from 512 GB to 2 TB, but their prices have not yet been reported.
Source: techpowerup