ASUS has prepared for release a new motherboard called WS X299 SAGE / 10G, which is an updated version of last year's WS X299 SAGE model. As the name implies, the novelty is equipped with an Ethernet network interface, which supports a data rate of 10 Gbit / s. And, in the novelty, there are two such interfaces available that replaced the Gigabit Ethernet ports available in last year's model.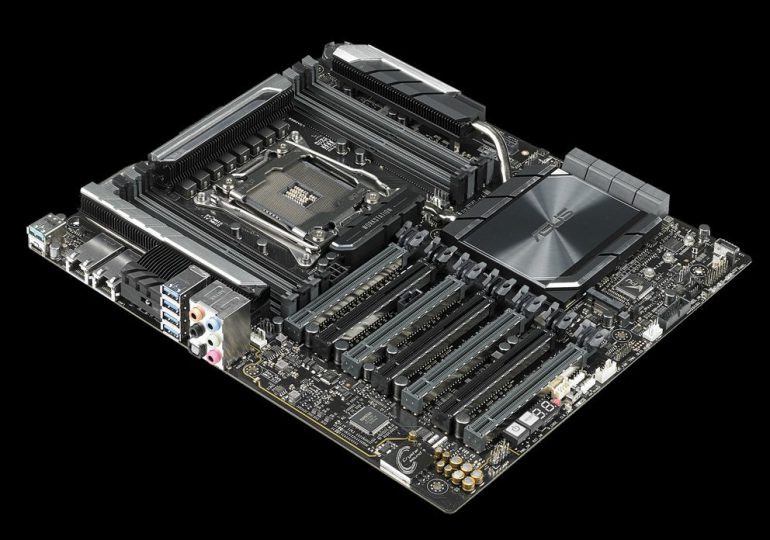 The ASUS WS X299 SAGE 10G motherboard is based on the Intel X299 system logic set and supports Intel Core X-Series processors in performance of LGA2066. Another difference of the novelty from the original is the use of an improved processor power system that received a modified additional heat sink.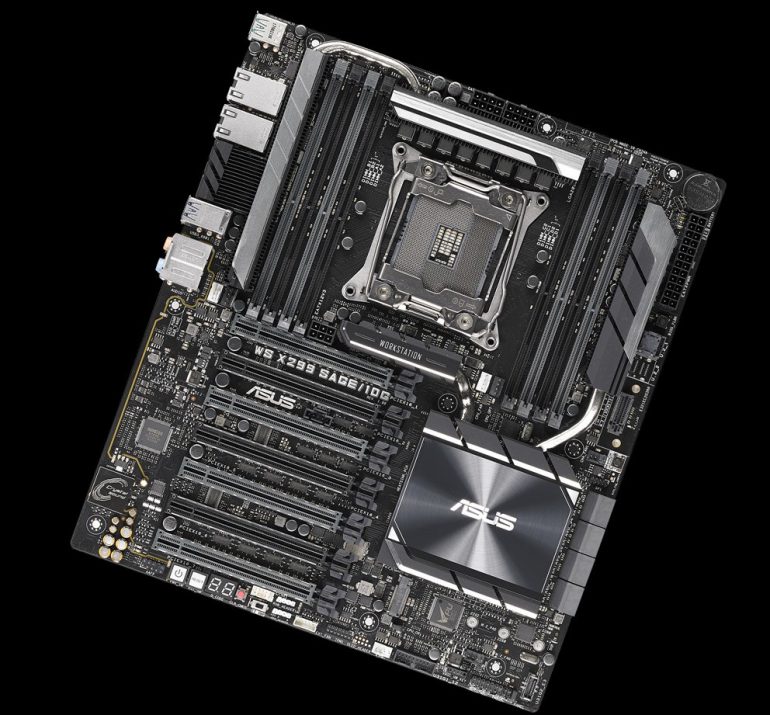 The ASUS WS X299 SAGE 10G motherboard contains eight slots for installing DDR4 memory modules (supported up to 128 GB), seven PCIe 3.0 x16 slots (supports NVIDIA 4-Way SLI and AMD 4-Way CrossFireX configurations), eight traditional Serial ATA 3.0 ports for drives, U.2 and M.2 connectors (PCIe 3.0 x4) for solid-state drives. Declared support for Intel Optane. The rear panel offers four USB 3.1 Gen 1 ports, two USB 3.1 Gen 2 ports (including Type-C connectors), sound connectors for multi-channel 7.1 acoustics, the two 10 GbE ports already mentioned.
The price of the new ASUS WS X299 motherboard SAGE 10G is not yet reported. However, considering that the Intel X550-AT2 Sageville controller is used for high-speed network interfaces, the cost of the chip is $ 80, most likely the price of the novelty will be at least $ 100 higher than last year's WS X299 SAGE (about $ 500).
Source : techpowerup